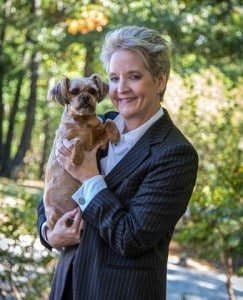 Dr. Dana Sibilsky is a practicing, board-certified psychiatrist who holds a number of degrees and professional certifications relating to her field. Throughout the course of her career in medicine, Dr. Sibilsky has developed a reputation for confidently addressing the issues her patients face while working in a compassionate but professional manner. Dr. Sibilsky's practice, North Georgia Psychiatry, is positioned to offer patients the care they need due to the presence of an experienced and highly educated medical professional.
Dr. Sibilsky, a native of Flint, Michigan, began her extensive educational training at the University of Michigan, where she studied biology. During this time, Dr. Sibilsky saw her interest in the medical field piqued while working at the university's medical school, where she was able to participate in the development of some of the very first genetic paternity tests.
Upon completing her degree in biology from the University of Michigan, Dr. Sibilsky passed up an opportunity to attend the university's medical school in favor of pursuing a master's degree in microbiology from Oakland University. With her master's completed, Dr. Sibilsky left the state of Michigan to accept an opportunity to attend American University of the Caribbean's School of Medicine, though she eventually returned to her home state following the completion of her studies to enter the field of psychiatry.
While completing her clinicals at Wayne State University, Dr. Sibilsky became chief resident, earning the Outstanding Teaching Award for her efforts with the medical students at the university. Following the completion of her responsibilities and graduation from Wayne State, Dr. Sibilsky made her first foray into private practice before making the decision to move to Georgia to accept a position as medical director. In addition to experience in these roles, Dr. Sibilsky has also spent many years working in emergency psychiatry, a demanding position that she nonetheless found to be quite rewarding.
Now returning to private practice with North Georgia Psychiatry, Dr. Sibilsky has the benefit of a vast educational background and years upon years of practical experience in the field of psychiatry. Her personal interests are not limited to medical endeavors, as Dr. Sibilsky has varied pursuits that include scuba diving, Krav Maga and gemology. Dr. Sibilsky has also devoted a great deal of her free time to earning her pilot's license and to studying dog training and animal behavior.